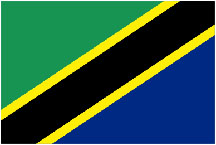 Hanneke Cost Budde, Tabora, Tanzania, (Time in Tabora ). Hanneke was born in Holland and then moved to Canada, her training was in education and counselling high need youth. While attending a mission conference at Knox, Hanneke felt called to work with children in Tanzania through Africa Inland Mission. "This year I will have been on the field for 26 years!!! Amazing how time flies! Since January 2010 I have been assigned to the diocese of Tabora as the Coordinator of Social Services which has a project just outside Tabora town. The project covers 3 villages. The work involves: helping people living with HIV/AIDS, and their families, helping orphans to get into the public schools as many cannot go due to lack of uniforms and school supplies which we provide, mobilizing and supporting the local health authorities to provide health services to the people living in remote areas, etc. We now have 73 orphaned children registered who need help with school uniforms, school supplies, and sandals. Many of these orphans are living with very elderly grandparents and many of these children are malnourished and are suffering from different illnesses like malaria, typhoid, worm infestations, fungus and some have HIV/AIDS. We receive many elderly people who have been deserted by relatives and are struggling to stay alive. Many lack the strength to cultivate and many are suffering from undernourishment and related diseases. The people are lacking clean and safe water and women have to try and get it during the night in order to avoid the huge line-ups during the day. This is putting them in danger of animals and men. Two years ago we were finally able to get a company to drill a borehole and the people in Manoelo now have pure and sweet drinking water.
On the homefront: I also have the responsibility of raising several wonderful children (Youth). Since moving to Tabora some kids I was helping while working in Shinyanga have joined my happy family as well. At one point I had 10 kids but now I have seven living with me. Two of them finished their education: Mayaya, who became a disappointment and had to leave, Margreth who is now working at an orphanage and often she is in charge of the workers. The kids and workers love her and so do we. She often comes home on her days off. The boy, Mayunga also was not able to follow the rules and I send him to his family after he finished Form 4. He is now selling fruits in his area and cultivates.
Of the seven who remain are: Mahona, my albino youth, who is probably well known by many is truly amazing! Mahona 24, is now in his second year of doing his Master's in Administration for education and is doing extremely well.
Ngassa 22, who is the youth suffering from Osteomyelitis, is now in Form 4 and will do his final exam this year. After 8 years we finally were able to get his wound closed. Praise God!! We are looking into training for vocational training as he is good with his hands but has difficulties studying.
Mfaume 21, is studying Pharmacy and is loving it. He has to resit his Physic's exam for Form 4 in order to continue his pharmaceutical studies.
Jacqueline 17, is now in Form two and loves her school. Her marks are slowly improving she feels encouraged. Do pray for her health as lately she has had quite a struggle and the doctors finally found that she has ulcers. She is using many antibiotics and some medicine to calm her stomach upsets. We thank God that she is improving.
Kiri 15, is now in Form One and also loves her school. She is doing very well and is happy to be close to her big sister. They are in the same boarding school.
Baraka13 will finish his Primary school this week! Wow! I hope that next year he also will go to the same High school as it is a very good school and he needs structure and firm rules.
Faraja 11 is now in standard 5 and is doing well. He will miss Baraka at his school. I need to take him to a urologist next month for a check-up.
My goal for the kids is to walk with the Lord and to succeed in their studies so they will serve God and their country well. Also, my prayers are that as they mature and form their own families they will pass on the love, care and teachings they received at our home to their spouses and children.
Click here to learn more about Hanneke's ministry in Tanzania.She is located in the south-central area of Tanzania, in Tabora. Hover over faces in photo for names.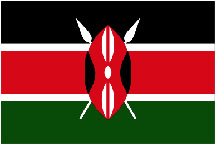 Bill Fitch, Listen to Learn, East Africa,(Time in Eldoret   ). Bill is the director of Listen to Learn International.
Listen to Learn uses audio teaching from renowned Bible expositors from around the world and creates a simultaneous dubbed translation into multiple indigenous languages. These audio teaching materials, now accessible to those without English, are made available to rural African pastors on pocket-sized MP3 players which are provided to each student. By having a Bible school come right to them where they live and serve, these pastors can prepare their messages while they continue to plow their fields during the week. His dear wife Peggy went home to be with Jesus [December 20, 2013] after a joyful and productive life.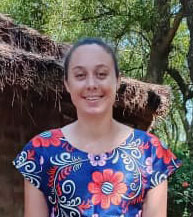 Leah Hopp, Orthodox Presbyterian Church (OPC) Uganda, (Time in Karamoja ).
I thank the Lord for his faithfulness throughout the past ten years sustaining me in ministry in rural Karamoja. God is at work in this place and it is a privilege to gain glimpses of his glory in the lives of my neighbours. Having started a Community Health Team (CHT) in 2009 to support the work of the mission clinic, it is my pleasure to now work with seven ladies: Acia Rose, Naduk Olivia, Akol Josephine, Lomuria Rose, Kocho Betty, Nakut Claudia, and Opie Karolin. I have trained these women to teach on various health topics as they visit their neighbours in their homes. Being sent out on foot, two by two, they also teach in primary schools, clinics, and a kindergarten. Nurse Tinah has been a great encouragement over the past year as she has helped in the training and planning of the community health program. Please pray for wisdom during our weekly strategy meetings. Lessons on hygiene and sanitation are taught on a daily basis. Some other common topics of teaching include Brucellosis, Malaria, Tuberculosis, STI's, diarrhoeal diseases, maternal and child health, and nutrition. Because my neighbours now have more knowledge about how to care for their family's health at home, we are seeing some behaviour change as well.
Click here for short visit with Leah via youtube video.
---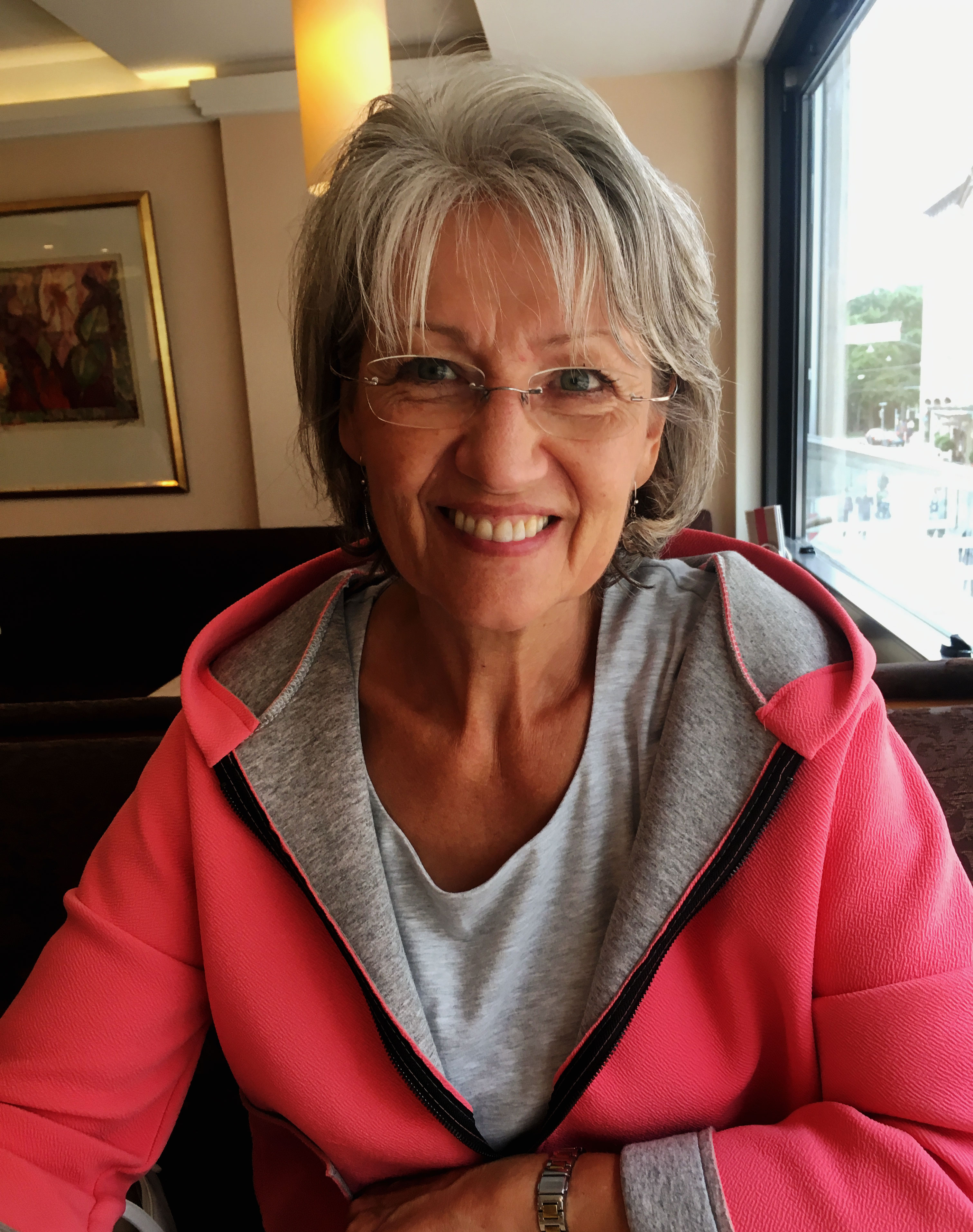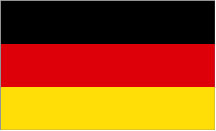 Elizabeth Matthias, Mission to the World, Munich, Germany, (Time in Munich   ). Since 2015 Elizabeth supports a church-planting team at the Gospel Church München, as well as two other established churches, primarily through a counselling, teaching (largely lay counsellors) and mentoring ministry. The combined academic and applied/missions focus—understanding and applying the Scriptures in everyday life—is the heart of Elizabeth's call and passion.
Elizabeth was born in Canada of German immigrants, who retained close ties to their relatives. While working in Germany at the age of 20, she came to know Christ, and then lived and worked in Europe (Germany, The Netherlands and England) for eight years, before studying psychology (Alberta) and theology/counselling (WTS, Philadelphia). Further studies continue now with a DMin through WTS. Before taking the call in Munich, Elizabeth lectured in counselling with the Martin Bucer Seminary (2007-15) from Berlin, as well as in Nigeria (2000-05) at the Reformed Theological Seminary Mkar. Back to live and work in Germany, is beautiful providence!

OTHER WORKERS [no names for security reasons]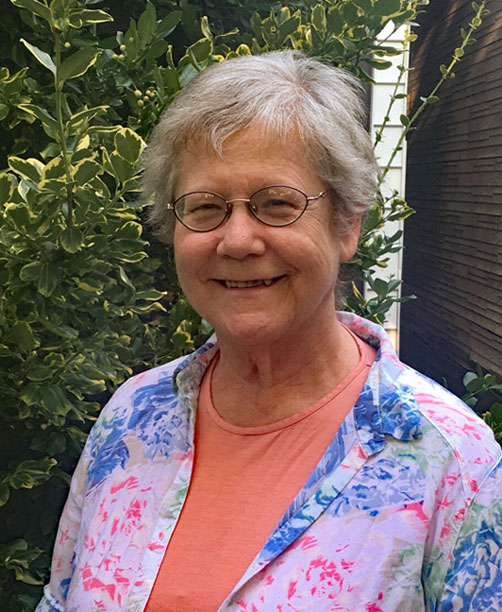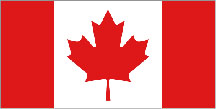 Norine Love, Toronto, (Time in Toronto, Ontario   ).KWM is anxious to keep itself, the congregation and praying friends up to speed on the work of KWM. Following Norine Love's formal retirement from FFM, she joined the ranks of the valuable Phase 2 missionary retirees. Norine has agreed to accept a two-year volunteer assignment to help knit the Phase 2 folk more deeply into the fabric of the ongoing KWM ministry, as well as the life of the congregation. Her responsibilities include visiting all Phase 2 workers once in her tenure, as well as connecting via email or phone regularly. KWM will cover her travel and associated expenses. We encourage everyone to consider Norine one of the go-to folk for things KWM.
---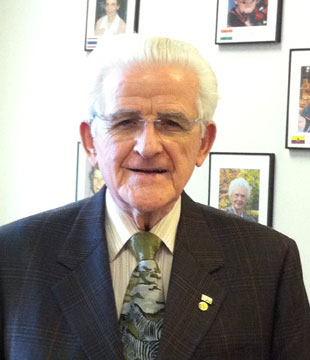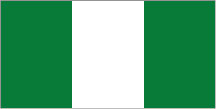 Jim Mason,SIM, Kitchener, (Time in Kitchener, Ontario  ).Jim and Leona Mason, SIM, Kitchener. Leona went to Nigeria with SIM in 1952 and Jim in 1957. Leona passed away March 4, 2014. Their ministry has been in literature work, both in Nigeria with Challenge Bookshops, then with Challenge Enterprises Ghana. While in Ghana they saw the beginning of Pastors Book Sets (PBS), and a Cinevan program still operating after 34 years. In 1989 Jim became Literature Consultant for SIM Internationally while based in Waterloo, Ontario. The Pastor's Book Sets started in Ghana, since then PBS has grown and spread through three continents, in five languages covering thirty-six countries. God used Jim's vision for a one volume 'Africa Bible Commentary' and a talented team produced the Africa Bible Commentary, Seventy African Scholars wrote on various portions of the Bible. We praise God for His blessing on the Africa Bible Commentary (ABC) for Africa and around the world. The Africa Bible Commentary in English was published and launched in Nairobi, July 2006, the French was launched November 2008; Portuguese (Angola and Mozambique) 2010, Swahili in 2010, Malagasy in 2014. It is exciting to witness the 'ripple effect' of the original ABC. Amharic and Hausa translations, 2015. Grass roots commentary projects with similar mandates modeled on the ABC, are now under way for the Arab world (in Arabic), South Asia (India, Sri Lanka – in English) with a translation in Hindi, already underway, & South America (in Spanish & Portuguese), also in Russian. Presently there are 13 either translations of the ABC or new writing at a similar reading level Praise God with us for His continued blessings on the commentary outreach.
Jim has now completed and published 'Literature Outreach in Nigeria' - from 1901 - 1980. This has been well received and is now part of the SIM Archives. God's 'Challenge in Ghana, covering 55 years was published December 2013.