My travels from Tabora to Dar-es-Salaam
The day moved by quickly as friends came to visit and give their good wishes for my trip off to Dar. By the time the supper hours neared, Naomi scurried everywhere to collect and put things neat and tidy in my blue-black suitcase. Faraja found it hard to believe if I will be travelling tomorrow. "I will not feel funny for you to be away from us," Faraja, said while smiling. His gentle smile made me to realize that, he must miss me since I spent even more time playing fun and taking him to the bishop's family to play with his friends.
Mom was in Canada enjoying her six-month furlough with family and friends.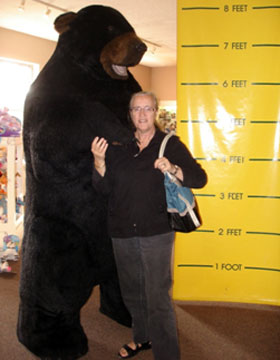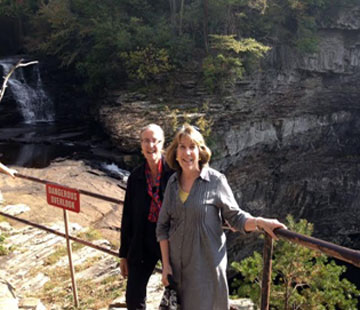 Mom and friends enjoying time on furlough
I feared so much how I can get in Dar since I had not been there before. It was both confusing and exciting as if something special was about to happen. But I couldn't think of what that something might be, so there was never any relief from those restless fears when they occurred. I prayed and try to place my restless heart in God's loving hands; and peace came.
Much too soon Mama Naomi Faraja and I joined together for devotion we prayed for the trip and for everything.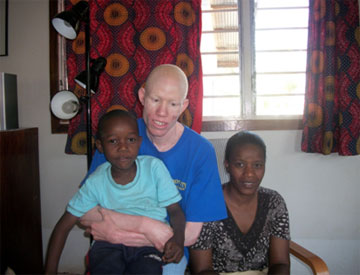 Mama Naomi, Faraja and I
Faraja recognized that yes I will be travelling by the next day and he decided to hold me tightly in his hands, "don't go please!" Then I said, "I love you so much and pray that God will take care of me and I will come to you soon." "Yes I do," Faraja said.
While after devotion, I could feel a strong calling to put my all thoughts to God in a very special way. I even got the time to catch up on emails. As the internet worked nicely, I found Mom, Beatrice and Don have already emailed me as following;
"Hi Mahona,
"Warm greetings from Toronto, Canada. Please don't be afraid on your journey! Many friends here and I are praying for you and for your travel, please stand up for God and you will be amazed for His love. Take care and God bless you. Philip 4:13."--Mom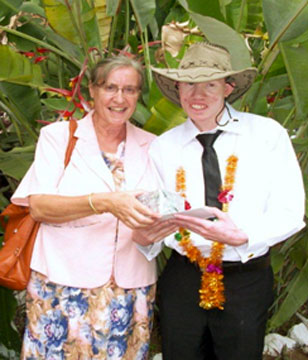 Mom and I in Mwanza
She also told on how I can take care of my belongings during travel time. I hoped as she knows more about travel system in Tanzania. Her reasons were reasonable and I had to do so. You have to travel with a small amount of money you pocket, mom said as there are crowed of banditries on the way. Still I valued and I responded on all I have told by mom as well as by Mama Naomi. Naomi made things neatly and tidy. The suitcases were enclosed in blue plastic which will reduce dust and water penetration on it.
"Hi Mahona. We hear you are off to Dar to study again. Keep well and we will be praying for you. Your mom and I had a wonderful time together on Wednesday. I waited foreight buses before she got off and I took the photo. She looked great! We had a wonderful time together in my home for approximation 11 hours although I did take out to lunch, I cooked dinner for us and it was good she enjoyed. It's good to see her again and to spend time together with her.
"By the way you should know that she spoke very highly of you! The way she talked about you told me that, she loves you very much and she told me that, you are a very nice and kind young man, very caring. She told me that you are very Bright!!!! Talk to you soon, photo to follow," blessings, Beatrice.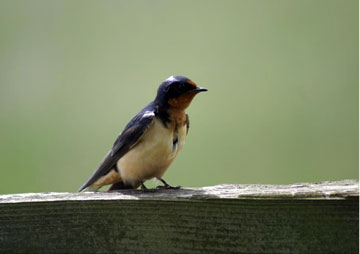 by Beatrice from her lovely garden in Ontario
"Amigo, I love you and remember you are always in my prayers. Your mom and so many friends are proud of you to go to University, Jesus is your way. Have a wonderful time my wonderful amigo!" --Don ,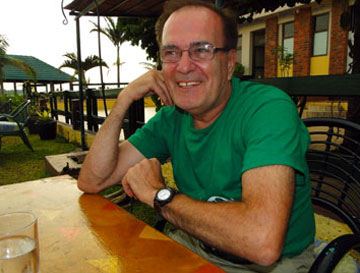 Don and his big smile
Those emails and prayers made me to be so much encouraged I got no fear at last. If anything happen I will serve and praise God' I said to Mama Naomi, and then I picked up Faraja and gave him a big hug then he went to bed with wholehearted- mind that I am travelling tomorrow. His goodbye and good night was gently.
The Day of departure
It was almost dark; Scott arrived at the gate to pick me up to the bus-stand. His call was at 4:30 am, I realized that my alarm was wrong and was going to make me late to go to catch my bus at the Tabora stand. Naomi was up and we prayed and hugged together then, I raced on the truck. Scott had so many story on the way to the bus stand, he enclosed a huge gift on my suitcase then he folded me with an envelope on my hands, I thought it was letter but was money, from both him and his son, Tasman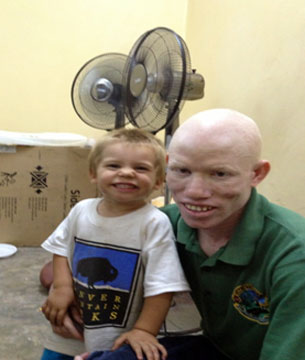 Tasman and I before travelling to Dar
Cassie and Scott himself, and I was so overwhelming with joy. Only arriving at the bus stand Scott hugged me again and he said, "make sure you are getting enough rest. I love you, don't put pressure on yourself I love you," he insisted with a prayerful heart and he lifted me in prayer.
"Oh God, I pray for Mahona and put him into your blessed hands be his Joy and strength on his Journey. Amen."
While praying. I closed my eyes against a sudden rush of tears as I felt a big pain of separation, saying goodbye…….. getting on a bus….., I said by myself, we are going to be fine God is going to take care of us, then we left a long bus ride about 16 hours to Dar, on the way, my friend Don kept in touch on email,
"Amigo, where are you my amigo? So many folks here in Canada are with you in prayers," Don said.
The trip went well and we were scheduled to arrive at 8 pm but we made it safe at 10 pm
Karibu from Dar.
Welcome in Dar-es-Salaam
While at the bus stand, I called one of the cute boy his name is Elisha, he addressed me where I can go to a cheap guest house.
I was so reluctant to leave my suitcase to someone till I booked a taxi to a lodge.
I couldn't hear any voice of my family, neither Faraja, nor mama Naomi but I just kept thinking myself,
"Dear God, I am in huge city with millions of people let your presence cover me with your strength and Joy at this new experience!"
Meantime on that night at the guest house, I was not able to sleep and I didn't want to show any hint of weakness in front of the people but had a big painful time and I was very home sick. Yet, I was so sweltered with uncomfortable heat in this busy city. I thought as I was in an incredible blazed fire……….. which made me to see as it was a long night since I didn't even sleep. I had to run the fan all the time till dawn.
No longer at the guest house
A hot day remained with me as thought to book another bus which could drive me to the stand where my selected university is. A taxi driver looked at me with my red and needled eyes. I leaned down to think if I can get anyone who has a good heart to show me the buses which run from Ubungo bus terminal to Gongo la mboto bus stand. As I proceeded to figure out of how the day was going to be, a tall man sounded from North-east and he greeted and offered me with a canned and dried banana. "What is your name?" "I am Mahona Paschal," "Oh, have you born on Easter?" He asked, then he introduced as John. He got difficult to pronounce the name Mahona! I then didn't hesitate to ask, where can I get the bus to Gongo la mboto? He shook me with his hand and took and pulled my suitcase till the distant fenced vehicle place to wait for the bus I needed. Few minutes after a moment of silence, he told me, get ready to go my friend. I thanked him and he asked me if I had 500 shillings for him! I didn't care then I gave him and we said goodbye each other then I sat at the back seat of the bus with my suitcase on my knees. No longer to stay at the heat room place I stayed overnight as I was hopelessly confused by the rapid-fire thirsty and heat! I could to sense another satisfactory and beautiful condition.
Most surprisingly, I couldn't know now if passengers have to cram not only on the seat but also on the unseated places. This was a shock to me!
In order to make the journey simple, I unpacked the book from the upper part of my suitcase. The book entitled 'Amazing love' written by CorrieTen Boom. I was very much encouraged on her topic 'Never again to German' [the verse stated' Now God does not want us to doubt to what His guidance is] Then I kept my all thought and mind to God and I said a simple word from the book….yes Lord, I am ready to go wherever you lead…Then I retained to think, did mom know if this book will be helpful at this moment? The answer was yes and I thanked God for mom with a prayer;
"Oh, Father in Heaven! Thank you so much for mom who gave me this book. I believe you are the one true God who planned and who is able to teach me all things from your word. I ask now Lord that you open my heart and direct me where mom has intended me to read on this book. Thank you father in Christ's name, Amen!"
The eagerness to go on with journey continued. I could express more joy of living, less in noting any disaster. Few minutes past after travelling for 4 hours we arrived at the bus stand named Gongo la mboto. I counted the presence of God and His mainstay. I could hear lots of noise anywhere at the stand and I saw other buses returning at the stand where we came from. They crammed too. I wondered why I was even not a bit confused of being in a new site in spite of missing good breath on the crammed bus I rented! Those passengers who miss seat, they have to stand up and hold tightly the cramped upper iron of the bus. I have to sense and explore this new huge city! I whispered!
I won't forget the gentleness of an old man taxi driver who drove me to the university although I got a bit disappointed of being not registered on that day. I met a crowd of people such as sophomore, junior students of the Kampala University as well as parents, guardians of the other students who waited for registration and the workers of the university.
Meeting with Mr. Mathew [the dean of university students] made me increase joy. Mr. Mathew had been in touch with me even before my trip. I got his phone number on the university website. He is a good man. He addressed me to stay at the Samaria hostel where I can live with peace. Oh, good! The day ended with full of responsibilities. I offered to spend my first night and the other three extra days before making my hostel fees that I could to rest from the journey. The patron is a Muslim in name but he likes gospel songs, gospel video and he is even not going to a mosque.
It was splendid to pack all my belongings in the room and I slept until 8 am on the followed day. I wondered why I was energy-less since I took a cold shower yesterday before climbing in bed! I hit the sack the bed early before 6pm on that day in order to rest completely.
One of the different things I noted from my home city is that, you have to purchase everything here in Dar. Nothing can be taken freely as sometimes people do in taking mango fruits in Tabora and Mwanza. No space for running agriculture there, people are struggling with large and small business, no life in Dar without work compared with other rural areas in Tanzania.
Registration Day
Finally, the check and my moment to be one of the university parts arrived. I placed all my examination results slips and the bank slip on the table of a cheerful administrator then I leaned down my expectant ear. I tingled with excitement of what the officer said, "is this documents yours?" I replied "yeah!" What is your name? With jokes, I am …… with the hesitation and he smiled then he talked to me… give me your full address and the personal contacts. I did it soon and I was very glad that things went well within five minutes my registration was ready and I admitted to flourish my first year studies.
Meantime, I have to be directed to my department, a gentle man named Mr. Smith was talking on the phone, he squeaked a genuine squeak then he smiled the genuinely, he greeted me by then and he asked which course I have admitted. Talking a little bit with him made me to feel at home. My course is education. "Are you going to be a teacher?" "Yes please," I replied, "Wow! Excellent," he congratulated me. Then he told me that he is a teacher at our university. His English is very well pronounced. He is from Nairobi Kenya. Now I felt great to be with him as my wonderful friend whom we used to visit each other and talking on the phone as well as on e-mails etc. I have to see the day not going if I have not seen him, this had the same to him. We were like twins!
Sooner after arriving at our department, I had ordered to register and to sign the course I will attend. A young lady course secretary named Omega, from Uganda helped me with my course registration; she used left hand on writing and typing on a computer. I wondered to see how her left hand was able to speed more than the right one. Oh, God is good and powerful to His human creatures! I started to attend classes regularly and I liked my studies and the university environment is outlook!
Continuing with my search and exploring
While continuing with my search there, I was able to understand the total number of students in the campus. Students come from all over Africa and some few teachers from Europe who taught social science, and the big number from Uganda and Kenya, fewer from Tanzania... Within the couple of days, I had been adopted with the environment but the heat condition made me to feel unwell.
Time passed while attending classes, a young lady with a dark Hijab squeezed her chair near me.
I remember even her name is Saumu, from Zanzibar. She is a Muslim and she appeared to be like someone from Arabic countries. She spoke Swahili well and has so many vocabularies, I said, we believe that water quenches thirst. But this belief does not quench our thirst; we have to drink the water to quench the thirst. I meant that, the surviving vocabularies I had couldn't satisfy communicating with her, I had to struggle finding another ones that I could be able to talk with her.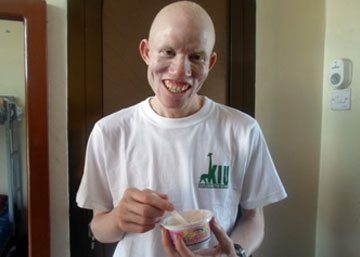 I and the colder Ice-cream with the biggest smile
I was extremely thankful to God for enabling me to be in this city and I made a self conscious that we were different and the difference was very pronounced. Both division in faith and believes, others are Muslim and the Christians. All of the division lives amicably. I gained many friends there, Richard, Joseph and others like Eliada and Batilida. Both of them were in my prayer group and others were just friend to chart.
A Country Church
It didn't matter that it was Friday evening and not Saturday afternoon Richard and I sat together downstairs of my classroom and he asked me if I had something to say. I tried to rise up my memory and I said, it's so good to go somewhere this week to find a quite country church where we shall be going to worship God who enabled us to be here. Then he looked me seriously but agreed. We have to worship in the university only on Wednesday and Friday and go to the church on Sunday, I said. Richard leaned down slightly and he planned to meet on Sunday morning. I agreed and I said, we must get a church since God has blessed us to be in this new site, I am sure he will wonderfully give us a beautiful church since His word tells us ….. "Let not your heart be troubled, I go to prepare a place for you, please believe in God, believe also in me………….!"
Earlier on Sunday that week, I wake up by the noise of a broader voice near the mosque. I hoped that might be caused by the Muslims who were praying. I stood up and I figured out where we can ask for the direction since the street has more Muslims. We took our bible at 7 am heading to the main road. Dropping up at the Ukonga bus station, we saw one of our neighbors holding a bible, we greeted and we asked if she can direct us where we can worship. We were so happy to be directed to the African Inland Church which is present in our home city. The church was great, well kept and beautiful, its people are wonderful. There were other students from our university who felt God's calling to go to worship there. The choir sung with the beautiful hymns. As I thought and listened to the singers I was impressed with the arranged voice of God's human creatures as I entered in the house of the Lord!
The service was to begin at 8:30 am but didn't due to the people come late. We begin at 9:15 am after being introduced our names and places we are coming from. The pastor talked on the use of our tongues wisely, not to use in hurting people. We were welcomed to attend English church services at the church in the evening time. Richard and I responded positively to spend our Sunday evening time at the Church. I hope God has given us this privilege to serve Him and we shall be blessed, Richard told me!
Knock, knock...
After I got a church to worship in every Sunday, the door opened to another Christians group, I was quickly welcomed to join TAFES [Tanzania Fellowship of Evangelical students], my university Christian youth group. We volunteered every Saturday to do door-to-door evangelism in different classes at the university.
When I joined TAFES for the first time, I did not know what I was in for. The experience was unlike any other and I am so blessed that I was able to be a part of it. I saw God not only through myself but also through other members and the people we served as well.
One of the enlightening moments with this group was that I was able to experience new friendships, to know people and hear what God is doing in their lives. Entering door-to-door was worrying for me however, as I usually cannot handle being around a group of many people. I could get very emotional sometimes, as non-Christians have affected some of the dearest people in my life. I spoke to God asking Him to give me strength to work well with me to reach the people.
I was so grateful that God answered my prayers and helped me to reach out to some astonishing people throughout those three years. I felt God truly work through me and it astounded me how kind people could be. One lady, we called her Shellie, would continually give me the complement on my speeches. She was a sweet woman with a beautiful heart and the experience moved me deeply. She told me to keep following where God is calling me to go!
I met another man, Mcharo Joseph, who I ended up talking about our life stories every time we met and he would say the most hilarious things. He told me his family raised him in the church. He was such a sweetheart. At the end of each day the TAFES team would meet to have Bible studies, talk and worship together.
When I saw the people with such a tremendous amount of joy, hope and faith during our door to door evangelism, I told Linda and Whitney, Don't Quit telling the people about Jesus. This was such an amazing moment for not only my esteem, but also my faith as well. After few days Linda brought TAFES t-shirts with a words DON'T QUIT printed on them.
It was so good God showed me the place to worship Him, just as I had been praying and seeking for. I told the Lord that I wanted a place to belong, I place where I fi in and God immediately provided both requests.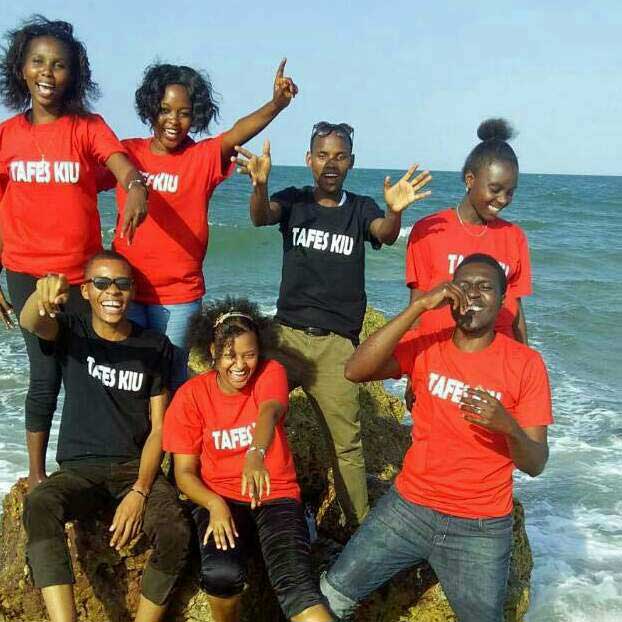 This is an active testament to God's word in Matthew 7:7-8

:

'Ask and it will be given to you, seek and you will find, knock and the door will be opened to you. For everyone who asks receives, the one who seeks finds; and to the one who knocks, the door will be opened'

I felt extremely blessed to have been part of His perfect plan. God provides the answer to prayers. I was very excited to have a group that I could call my home.